A4 Gaelic Session Planning Pad Pack (5 Pads)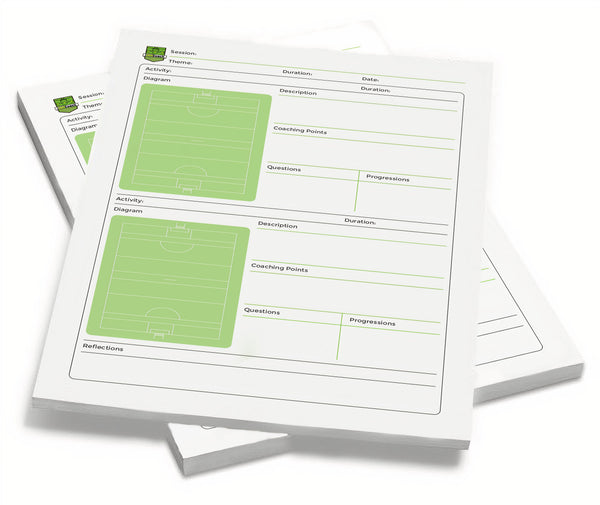 A4 Gaelic Session Planning Pad Pack (5 Pads)
This notepad is ideal for training and match preparation. It has areas for descriptions, coaching points, questions, progressions and reflections. For coaches aspiring to deliver well organised sessions this is the ideal coaching aid.
Details:
3 Pack Notepad Training Planner (50 sheets),
Size: DIN A4,
Colored printed,
Professional quality,
Contains:
Descriptions
Coaching Points
Questions
Progressions
Reflections
2 Fields for sketches.