Electronic Gaelic Games Tactics Board (Numbers)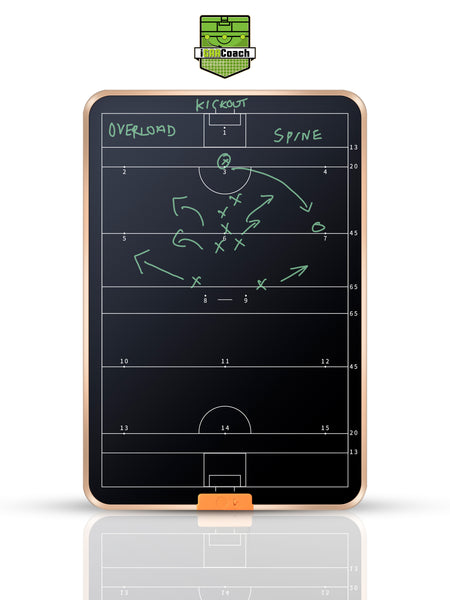 Electronic Gaelic Games Tactics Board (Numbers)
The hottest product on the  market right now. This LCD coach board has no reflected light, no backlight, is equipped with a pen, no need to touch the ink, no need to worry about ink staining your hands, smooth writing, and clear handwriting. It is paperless and reusable that can help you save resources, and is mainly used for teaching, tactical arrangement, and training guidance.
✊】 - In locked mode, your writing on the board will be kept, without worrying that all plans will be disrupted by accidental touch. In unlock mode, Just press the instant clear button and the image will disappear without a trace. ✏ - This tactics board is great for devising match-day strategies and daily training and is also ideal to plan teaching sessions and help your team come up with innovative tactics.
🏆 - iGaelicCoach is designed to make notes and match-up adjustments at the same time. Using the coaching board at the crucial half-time and water breaks will help players visualise and understand their position on the field better.